Whoever said you can't buy happiness forgot little puppies."

                                 --Gene Hill

This page was last updated: December 13, 2014
Jersey decided to have her puppies on thanksgiving day! November 27th

She had 12 healthy little turkeys!

7 females and 5 males..

All are doing wonderful and mom is as well. As you can see they are growing fast!

Rajon's pups are growing like weeds. All are looking great. All puppies from all three litters are starting to open their eyes.

Yogi's puppies are doing wonderful! All are nice and plump and are eating well.

They have had their dew claws removed.

All moms are doing great! All puppies so far are doing great as well.

I will try to post every week new pictures so you can watch them grow.

If you are interested in one of my pups please let me know and I would be happy to answer any questions. Some are spoken for with deposits already.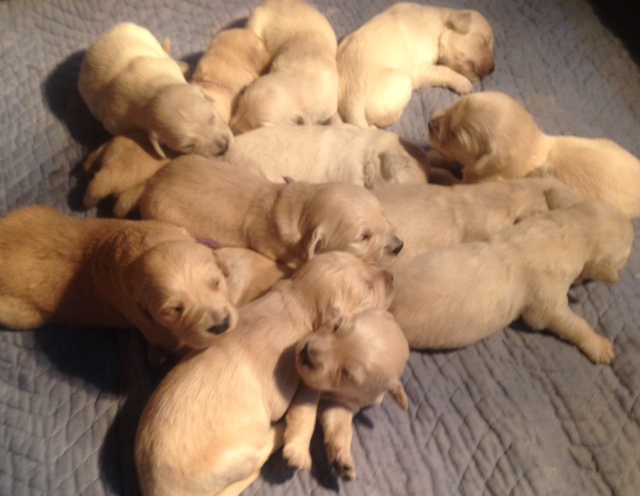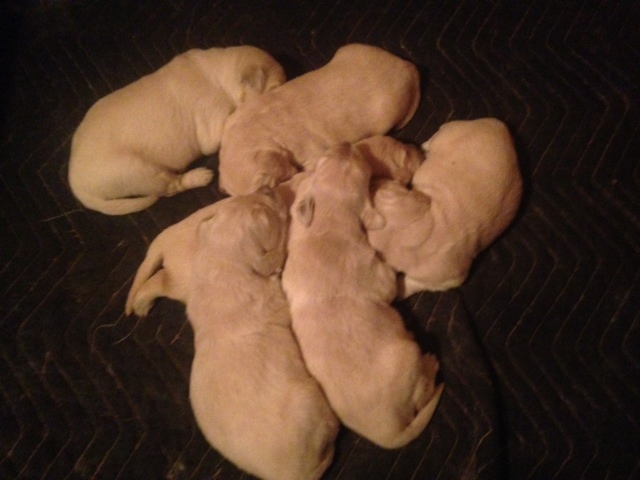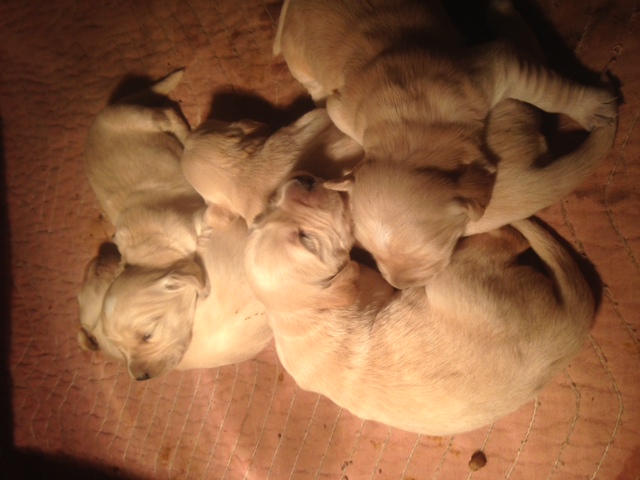 Males:

1.) Kelly Z.

2.) Kristin S.

3.) Jill B.

4.)

5.)

Females:

1.) Holly J.

2.) Mary Kay D.

3.) Adam S.

4.)

5.)

6.)

7.)

Males:

1.) Jon L.

2.) Carin S.

3.)

4.)

Males:

1.) Kim K.

2.) Brook B.

3.) Kelly P.

4.)