Whoever said you can't buy happiness forgot little puppies."

                                 --Gene Hill

This page was last updated: April 13, 2014
These are Jerseys puppies and all are spoken for except one female. They go to their new homes on May 3rd.

I posted times below to when you are scheduled for picking. Picking and pickup are the same day being 6 weeks was Easter weekend and have a few out of state buyers on this list so chose to do it all in one day.

Thunderstorms pups were born. six puppies and all are spoken for. However, I'm expecting another Thunderstorm litter in about a week and have started taking reservations for those. Please let me know if you are interested in that litter.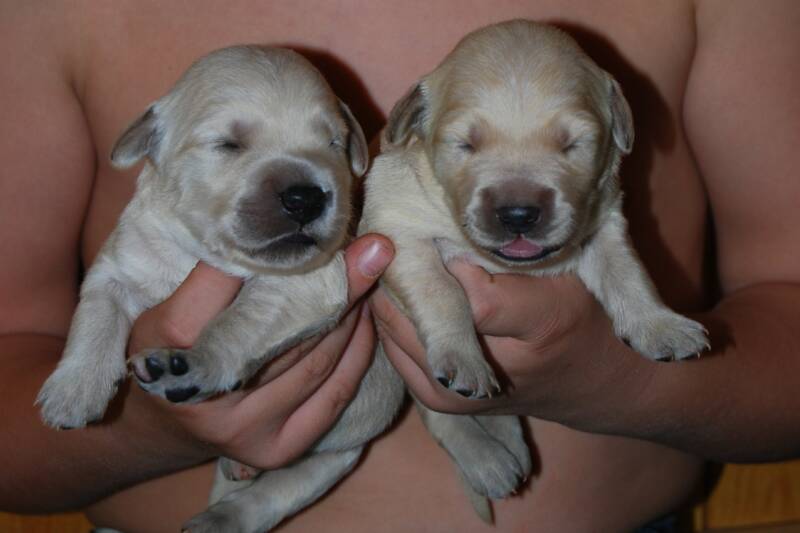 FEMALES

1.) Michael E. 10AM

2.) Benji R.  10:30 AM

3.) Chad N.  11 AM

4.) Kari P.  11:30 AM

5.) Jason D.  12 NOON

6.)

MALES

1.) Christine L.  12:30 PM

2.) Jay W.       1:00 PM

3.) Steffenie J.   1:30 PM

4.) Brad L.  2:00 PM

Ok these are your time slots for May 3rd. Please be on time to be courteous to everyone else.

I am feeding Diamond puppy food which you can find at all fleet farms. It comes in a dark purple bag with hot pink on it too. Please feed this food to help in the transition of changing homes.

I'm looking forward to meeting all of you and seeing you pick your new family member.

These are the people who are on my list for this litter of six:

Males:                                                  Females:

1.) Prateek S.                                       1.) Jelena D.                 

2.) Katie C.                                           2.) Lauren S.

3.) Denny H.                                         3.) Patrick L.